Post by jellibus on Oct 22, 2012 8:32:57 GMT 1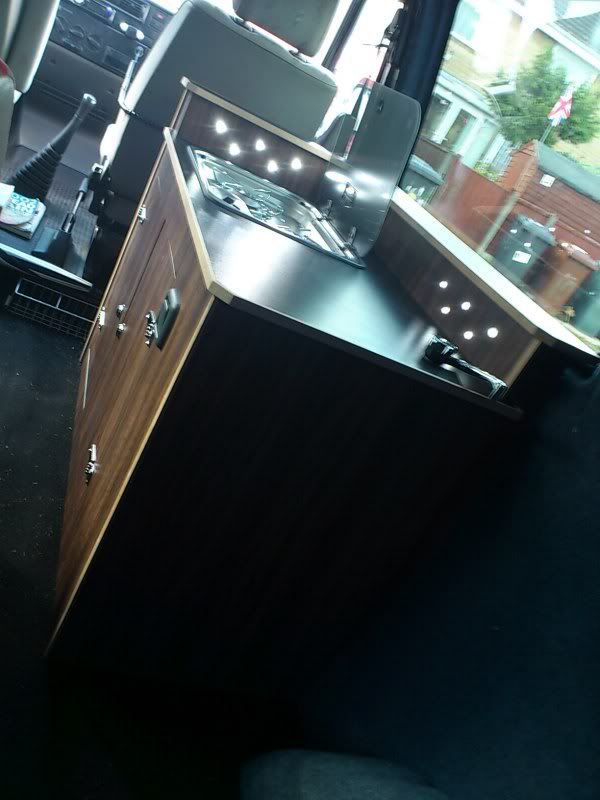 Let's start with a pic :-) and a little about me. I am a man with a campervan ( splitty) which gets regularly used and camped in. Over the years I have discovered what you need and what you don't need from an interior. I decided to put my experience and skills together to offer other campervan enthusiasts interiors & cabinets. I can offer cabinets through to full interior refits, designed around YOU. Please have a nosey at my website
www.vwcamperman.co.uk
for further examples
I am offering for sale these Dayvan units. Each one is self contained with a 12v power lead (cigar lighter socket feed), water supply, lights (for cooking and preperation area) and a 2 burner hob (no gas bottle suplied although the pipe and a fixing strap are). There are also removable storage bins supplied, so you can easily load up the cabinet with just what you need.
They are light in construction, I can lift this myself although due to size it is a little awkward. It is secured to the side panel, so it's not going fall over, but is easily unclipped.
Storage units, stackable (interlocking) and easily removed - 3 supplied. Room for 3 more behind R/H door. Space behind R/H of cabinet for water and gas bottles. Nice big light switch, so no fumbling around in the dark to find it.
Sturdy chrome ( marine quality ) hinges and push button knobs. I offer a range of hinges and latches.
12 volt power supply cable. Locks into the cabinet as we don't want it falling out whilst preparing food with a big sharp knife! Again, easily removed and can be stored in one of the tubs.
10 superbright, and low power LED's to illuminate your working/cooking area - no need to run extra lighting into your van above this unit. At night these really are bright.
The cabinet is also tapered ( You'd be surprised how tapered your van is - I was!) to be flush with the window and paralell to the centre line of the van. 2 burner hob and micro switched tap complete with water pump.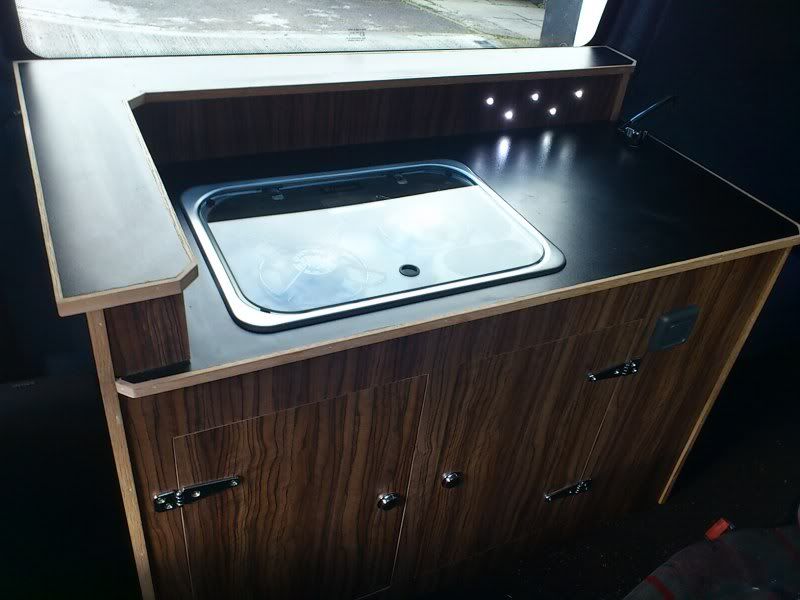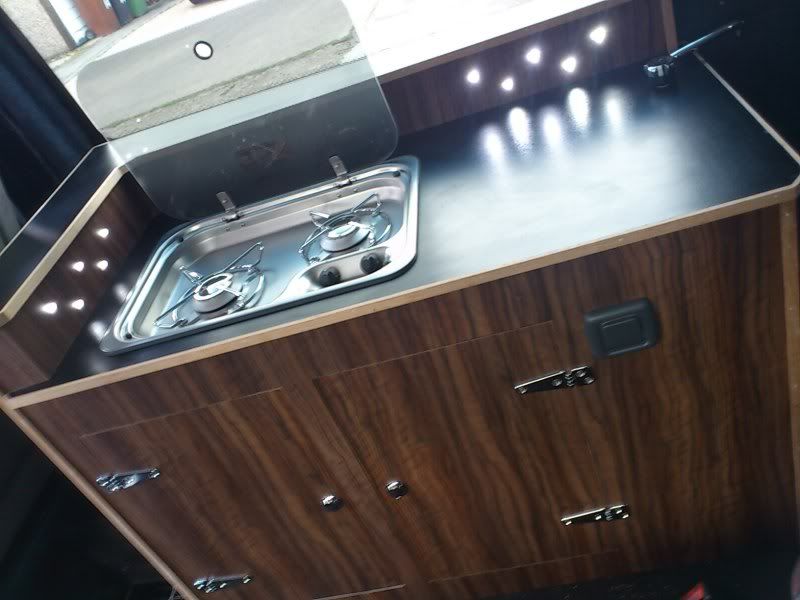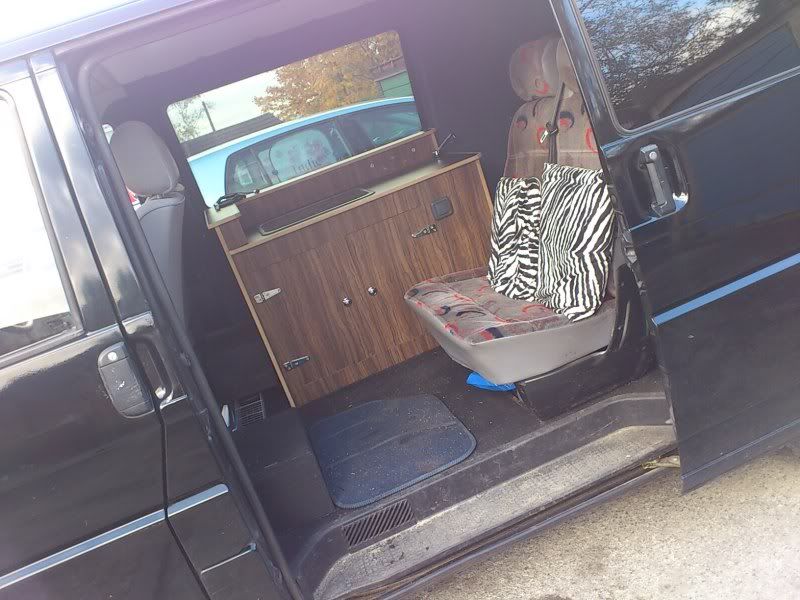 These are not mass produced items, each one is individually made to order. I enjoy the 'creating' part of these cabinets , so if there is anything specific you want? Let me know and we'll conjour something up A:
The cabinets are made form ply and laminate coated, therefore I have a vast range of laminates on offer.
All in this cabinet will cost you £800. Remember it is ready to go, not a kit, lift in lift out - job done.
cgi.ebay.co.uk/ws/eBayISAPI.dll?ViewItem&item=140872216075#ht_443wt_1141